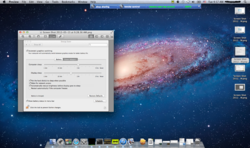 (PRWEB UK) 23 July 2012
ISL Online, one of the leading providers of remote access and web conferencing software, has released ISL AlwaysOn remote access software for Mac. The latest version delivers a full cross-platform solution which allows firewall-friendly and secure unattended remote access to Mac OS X computers from any other major OS, Windows, Mac, Linux, iOS and Android via the Internet.
How to set-up remote desktop on Mac
ISL AlwaysOn is a web-based remote access solution through which users can simply connect to one or numerous remote computers or servers. Setting up remote access on Mac is simple:
1.